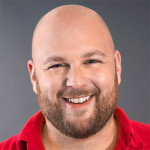 Gabe Zichermann
Conference Chair at GSummit, Founder & CEO of Dopamine and Gamification Co.
"Sion is a breathtakingly good photographer with a unique eye and can-do attitude. He's shot a number of events for me in the past, and I'd recommend him without hesitation. His knowledge of both the craft of photography and how to make content socially shareable is invaluable."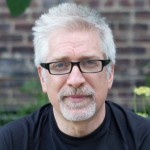 Hugh Brownstone
Writer, filmmaker, photographer
"While Henri Cartier-Bresson used a Leica; Vivian Meier used a Rolleiflex; and Sion Fullana and many in his generation now use an iPhone, it has always been and will forever remain the case that the person using the camera makes the image."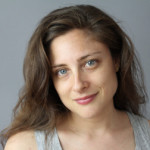 Anna Strout
Director of Events & Special Projects / Urban Arts Partnership
"The 24 Hour Plays on Broadway is a fast paced and often-chaotic event. It is a difficult environment to document but Sion Fullana somehow delivers a portfolio that is both artistically fluent and commercially minded. His images capture the unique spirit of the event, recording the camaraderie of the "night before," the pandemonium of rehearsal, the beauty realized during the final dress and the sheer celebration at the after party. Mr. Fullana's incomparable work is able to serve multiple purposes that can often seem in conflict: He is able to take flattering pictures of image-concerned celebrities while simultaneously catching them in frantic rehearsal mode and he is able to create a spontaneous mood while simultaneously accounting for the needs of our high profile sponsors."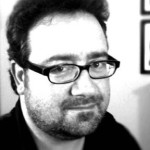 Thomas V. Hartmann
Photographer, filmmaker, writer
"Like the best street photographers, Fullana is flaneur, artist, and cultural anthropologist rolled into one. He prefers to think of himself as "an invisible witness." One senses in Fullana's work the critical detachment of the journalist, but also the wonderment of someone for whom New York is still new. This balance, along with Fullana's knack for capturing the most fleeting expression or gesture and small but somehow significant transactions, is what makes his images so arresting."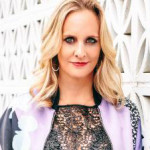 Jen Pollack Bianco
Luxury Travel Blogger / Lifestyle Photographer
"In the Brave New World of mobile technology and photography, Sion Fullana (and his work) stand out as future classics. While passionate about new technology, Sion manages to deliver imagery which is both of-the-moment and timeless, and he's adept at working on new and innovative ways to marry commerce and art. If you're looking for a dynamic storyteller who can navigate the space and deliver imagery that will stand the test of time, Sion should be your first round draft pick."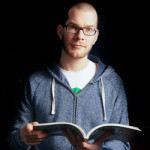 Haje Jan Kamps
CEO / Triggertrap
"Sion Fullana is one of those almost impossibly visionary photographers. He's always thinking out of the box, and isn't afraid to break a few moulds to create eye-catching imagery. Highly and warmly recommended."
Nancy Messieh
Author, Editor / The Next Web
"Fullana gives Instagram users a fascinating insider's look into an equally fascinating city. A pioneer in mobile photography, he is a must-follow on the mobile photography app."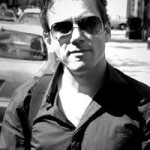 Dr. Simon Sparks
Philosophy Professor
"Just like Robert Frank's seminal volume The Americans, Mr. Fullana's New York portfolio is an important and strikingly beautiful document recording a particular time and a particular place, full of the tiny and often crucial details that define an era. Like Frank's flags, automobiles, races and restaurants, Mr. Fullana's thick coated New Yorkers, rain soaked streets, subways and policemen are, by virtue of the associations he's able to give them and the relations into which he's able to put them, given such significance that they become profound and meaningful symbols of New York's culture. More than just a record of that culture, however, Mr. Fullana's photographs are also an interrogation of it, asking questions of it and challenging it in a way that's truly exciting and exacting."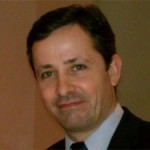 Moishe Friedman
Office and Property Manager / Blesso Properties
"Sion Fullana is an endlessly inventive photographer and engaging writer, combining emotional sensitivity, intellect, humor, clarity, inventiveness and whimsy in his work."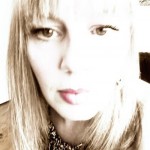 Kerryn Benbow
National Event and Ambassador Manager / Australian Red Cross
"Having been tutored by Sion, I can absolutely say he is generous, caring, giving, insightful and gentle in his approach whilst still having the ability to thoroughly teach. He has the unique gift of guiding your work in a very positive way, making you feel inspired to be better. A natural teacher, a natural talent and genuinely skilled, he knows what he is doing, he knows how to bring out the best in you."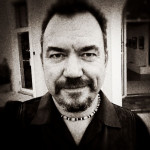 Andy Royston
Award-winning Designer / Fine Art Photographer
"Not only are his [NYC] street scenes and portraits full of life and character, he also is a judicious curator of his work, sharing across a range of social media with compelling captions; full of insight, eloquence and empathy. This is a world where shared images flow unchecked like a broken fire hydrant. Sion Fullana shows us a way to bring peace and patience to the heart of this magnificent modern city. He's an inspirational photographer at the heart of the times."